Top Ten Tuesdays are a weekly meme hosted by That Artsy Reader Girl! This week's topic is "Longest Books I've Ever Read." Let's get started!
Click on the cover of each book to be taken to my review of it! Some were in the early days of my blog and haven't been seen for a long time. Also, for the most part, these books have been all read in the last 2 years since I started this blog.
1) King's Cage: 507 Pages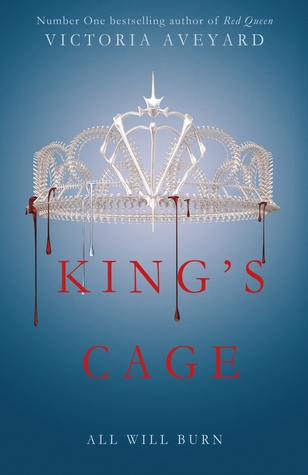 This book took me FOREVER to get through even though it was the shortest book on this list. I ended up not liking it as much as I thought I would, and after leaving it alone for a few months, I might have to go back and rewrite the review after rereading it.
2) The Red Pyramid: 514 pages
I love the Kane Chronicles, and I didn't realize that it was this long! I hope to be able to finish the trilogy soon.
3) New Moon: 563 pages
This book was probably my least favorite book in the Twilight series, as it really just taught that "if your boyfriend breaks up with you, ignore all other guys that might be nice to you and wait for him to eventually take you back." SOO problematic for teen girls. I might also have to revisit this book now that I have more experience reviewing books.
4) Beautiful Creatures: 563 pages
I liked this book a lot, but I never continued with the series. Maybe I will do that soon.
5) A Court of Mist and Fury: 626 pages
One of the best books I have ever read! I would definitely recommend that all my blog friends read the ACOTAR series.
6) Outlander: 627 pages
This book honestly outdid itself, but I haven't been able to bring myself to read the rest of the series. They are just all so LONG.
7) Eclipse: 629 pages
I don't have much to say about this book honestly. I don't even remember reading it. I know that there are important plot lines in this book, but I still didn't like it as much as the first book in the series.
8) Everything Under The Sun: 656 pages
This book was far longer than I thought it would be, but it was AMAZING. Definitely my second favorite book on this list.
9) A Court of Wings and Ruin: 699 pages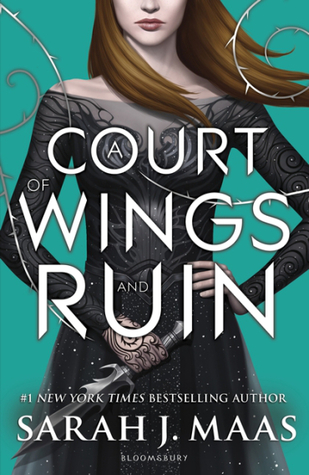 I also can't really remember reading this book much. I might have to revisit it and rewrite my review, now that I know that it was technically the "end" of the series.
10) Breaking Dawn: 754 pages
This, unfortunately, is the only book that I don't have a review for. I wrote it, but I don't know what happened to it. I think it was even posted, and maybe it was accidentally deleted. I don't really feel like reading it again to try to review it. But it was the longest book I ever read I think!