Top Ten Tuesdays are hosted by That Artsy Reader Girl. I couldn't find enough good or bad villains, so I have decided to split the post in half to do five of each!
In this post, I am going to rate the villains on how well they are villains. I am not going to say that the best villains are the ones that had the most elaborate plans, but instead the ones who did the most damage to the lives of the "hero" and who had the most detailed character development.
By the way, my song of the week is this! I listened to it as I made this list, and I hope you all enjoy it too.
Best Villains
5) The Forest Beyond the Earth
If I told you what the villain did, it would spoil the entire book, but WOW. This villain has both a well-thought-out plan and basically, turns the world of the main character upside down. I was surprised to see a villain of this depth in a book that has a 12-year-old main character.
4) Pepin – Queen of the Darkest Hour
Pepin had Queen Fastrada living in pure terror. She was afraid to even look at him when pregnant or when holding her newborn child for fear that he would turn her into a cripple like himself. Pepin would pray that she would die every time that she got sick, but he still lusted after her. There was a lot more to him and the people he terrorized in his life, and I just loved reading about him.
3) Girls Made of Snow and Glass
Again, this is one I can't talk too much about. But it is interesting who is supposed to be "good" and who is supposed to be "bad" in the book, and how it all plays out.
2) The Monster in Frankenstein
I hated the popular media portrayal of the monster from Frankenstein after reading this book. He was so much more than a green beast with bolts in his neck (that weren't there in the book) that wanted to kill people. If you haven't read this book, I suggest that you do right away! It is a little hard to read, but you can look up things online that you don't understand.
1) The Radium Girls
And then we get to the real villains. Real people in the real world. Every single man who was a doctor to the girls and hid information was a villain. They deserved to know what had been happening to them, but the doctors just wanted to collect a paycheck. Then there were the companies. When their girls started dying in one factory, they would build another one in a different state or in Canada and employ new girls that would have never heard about the deaths. They didn't care about the girls, they didn't care about anyone. This was one of the saddest books I ever read, but these villains knew what they were doing.
Worst Villains
5) The City of Heavenly Fire
Sebastian was evil at the start, but by this point, he seemed to have lost his steam. I couldn't understand why he even tried to do half of the things that he tried to do. Even the incest arc of the story with his sister just came out of nowhere. Like, why? I would not go through this again.
4) Into the Gauntlet
This is also a spoiler, but I have to say that the villain of this book was weak and kinda dumb. How are you gonna try to take on a room of people by yourself? It's just not gonna work. I think that the villains from the previous books in the series were far scarier and deadlier than this one.
3) Twilight
I know this is a spoiler, but I think that everyone has read this book on this site already. James was weak. I'm sorry. He's a vampire, he had plenty of time to kill Bella before Edward and the gang could even show up. He seemed to be a psychopath in both the book and especially in the movie, but then he just kinda tosses Bella around and that's it. I was expecting Bella to be really hurt. He has the strength to do all sorts of painful things to her. But he doesn't. Why?
2) The Cellar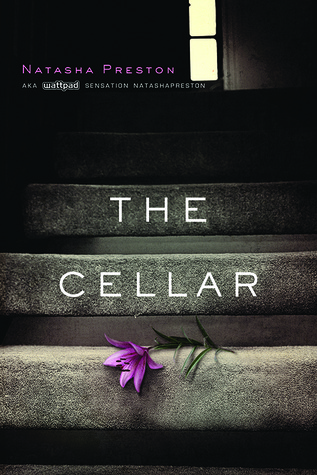 Colin is a foolish villain. He made a lot of mistakes that led to his demise. If Summer and the other girls weren't so brain-dead, they probably could have figured out a way to take him down. It was so stupid that 3 girls couldn't attack him and kill him or something! He seemed to be the type of skinny kid who would have been bullied, not some sort of bodybuilder, so I highly doubt that it was that difficult to take him down.
1) His (Cellar #2)
The only villain in this story was Summer herself. She wouldn't have been in any danger if she hadn't kept PUTTING herself in danger. If she was so scared to kill him when she was actually captive, why is she out there looking for him now? She should have fled somewhere where he couldn't find her. I doubt he has a Summer GPS in his mind. But NO, you are gonna go to the basement where you were kept for months and try to confront him. It's really like she wanted to be caught, which really hurt her loyal boyfriend. I just….this was awful.
There's my list!