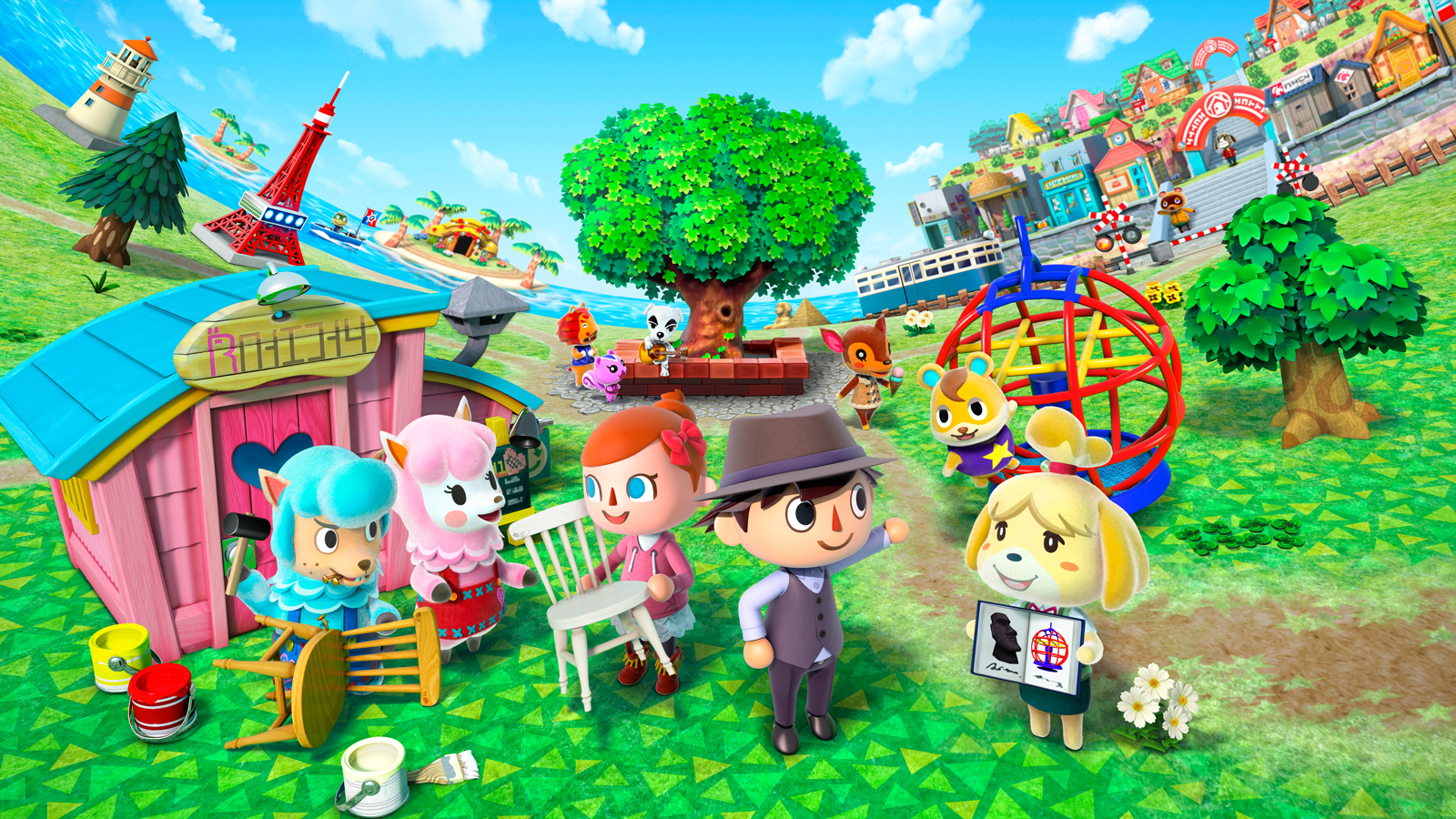 I've given all the things that I had to complain about for each Animal Crossing game that I've ever played. Now, as we get (hopefully) closer to the announcement of the Animal Crossing Switch release date, I am going to talk about all the things that I loved about each Animal Crossing game!
Animal Crossing New Leaf
Multiplayer
This was the only Animal Crossing game that I actually was able to play multiplayer in, and I loved it. Not only could you play multiplayer with people close to you through local wireless, but you could play multiplayer through Wifi with people anywhere in the world. And yes, the DS version also had these things, but the wifi multiplayer was hindered because the DS lite could not connect to certain Wifi routers. The 3DS was able to connect to nearly any router, so most Animal Crossing fans were able to play and have fun with each other.
I spent almost an entire summer in the Animal Crossing Community forums. I found people to play with on there, made friends, and even worked for a little online business that would give people in-game items that they wanted for free. I was playing the game so often that I gained around a million bells on my own, then I gained around 5 million bells in gifts from people who were happy for their free items. I could do anything that I wanted in the game with this money, had all the buildings in town and a fully upgraded house.
I wish that I hadn't deleted that town, I really loved it. But I am going to be playing the game over the summer again, and hopefully I will amass a town of the same size again before the new Animal Crossing comes out!
Island
The island in this game grew on the idea of an island from the Gamecube version. Rather than a small pixely GBA island, the 3DS version includes a full resort. You can go swimming, fishing, bug hunting, and farming for fruit. It is so much fun to listen to the island music and catch the expensive fish that swim in the waters there. Then, there are minigames. The minigames are the best part of playing multiplayer with other people! There's a minigame where you hunt a number of bugs, or catch a number of fish, or chase a little lawn mower while beating it with a toy hammer. They vary day to day and hour to hour, so you can have hours of sheer fun in the minigames. I wish that this version of the island had been in every Animal Crossing game, but the inclusion of it in this one was what made the game memorable for me.
The Town
This game also has a bit of a town like City Folk, even though you don't have to take a bus to it. You just cross the tracks and you are there. This game has the coolest stuff in the town though. You have the museum, the Able sister's shop, Gracie's fancy shop, the Nook general store, and the Nook house store. On top of that, you have the store where you can change your hair, a little night club that plays both KK Slider songs and upbeat EDM songs, the Dream center where you can visit other people's towns (even strangers' if they opt-in) and see how they decorate, the shoe store, the fun photo booth, the garden store for plant-related items, AND the fortune teller shop. All of these are unlocked throughout the game, some being unlocked in the first week while others being locked behind certain achievements. It is definitely cool to see your complete shop, whenever you are finished with it, and to be able to access all the cool stuff that they had to offer. It was a really nice touch.
Animal Crossing Happy Home Designer
Ability to see all the furniture
There is never a time in the Animal Crossing games when you can see all the furniture that the game has to offer. Nook's store cycles through furniture and you can only keep a certain number of items in your storage. This game actually helped me to decorate my house in the main Animal Crossing New Leaf game because it allowed me to see how certain pieces of furniture would look in my house. Now I would know what to keep an eye out for in my local Nook store to complete my collection. It also helped me to figure out how I could design my rooms. I was never much of an interior designer in the games, but after playing this one, it inspired me to redesign my own personal house. Definitely a win!
Animal Crossing Pocket Camp
Animal Crossing on a different platform
Animal Crossing has always been a Nintendo-only game. I have never played an Animal Crossing game and will probably never play an Animal Crossing game on a non-Nintendo system. This game allowed people who did not have a Nintendo system to get somewhat of a feel for Animal Crossing games. Sure, it wasn't the best representation of those games. But for someone who has never actually played a main Animal Crossing game before, they could still have a lot of fun with it. I know I had fun with it for the first week or two. I don't even know what's been added since launch so it might be a lot better now. But this was a nice free introduction for those not quite willing to put down around at least 100 dollars even for the old Wii plus the Wii Animal Crossing game.
Alright, one post left to go! Tune in next week to see things that I hope are added or kept in for the Animal Crossing Nintendo Switch version!