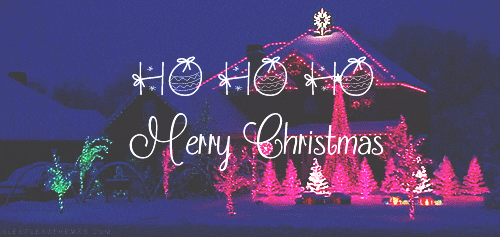 Merry Christmas! I hope everyone has a wonderful day with plenty of food with friends and family. I am personally enjoying my day with my family, and watching a few Christmas movies.
I have officially read 300 books (so far) in 2018, and I might add a few to that list once I make sure that I have reviewed all the books that I read on my Kindle. Here is my list of favorite books that I have read in 2018!
15: The Forest Beyond The Earth
This book made it to my list because it had such a unique ending. The worldbuilding was great, and Wisp was a charming protagonist, but the ending really made the whole book come together for me.
14: Charm: A Cinderella Reverse Fairytale
I really do love reverse fairytales, and this trilogy was my favorite reverse fairytale one all year! I loved reading about Charm and Cynder, a princess expected to marry, and a servant with a secret. To anyone looking for a reverse fairy tale trilogy to read that has fairly cheap novels, this is the one.
13: Spellbinding His Ranger
I enjoy LitRPG novels, but this novel took things to another level. Not only did it have the LitRPG elements I love, but it also included a real-life romance between characters in a guild. This is also a series, so I am excited to see who falls in love in the third installment of this series.
12: Trouble In Glamour Town
I had heard some stories about how dangerous/difficult it was to work in Hollywood in the 1920s, but this book truly took inspiration from those stories and turned it into its own world. I love all of Mallery's historical fiction novels, but this one definitely taught me some things that I would have never guessed about old Hollywood.
11: The Mermaid's Escape
This book was what truly got me into the Reverse Harem genre, and I loved reading the series. Unfortunately, it finished this year, but I am totally into McAllen's new series. I will never forget this mermaid reverse harem tale.
10: Tales From Piney Grove
Not many people know what it was like to grow up on a farm as a sharecropper, and it is a piece of American history that is being purposely forgotten. Morrison tells you everything in this novel, their joys and sadnesses, their wins and their losses. Then, he tells you about how it is now in Piney Grove, and it truly opened my eyes. Definitely a worthwhile read.
9: The Radium Girls
I was truly saddened after reading this book, and partially scared. I was sad for the teenage girls who were tricked and lost their lives because of radium. I was scared because many of the stories took place in a city truly close to mine, and I know my city also had some really bad factories in it at one point. I know that these poisons don't go away, so I wonder what/who is truly hiding in the cities graveyards and parks. Truly frightening thoughts!
8: Don't Look At Me
This Beauty and the Beast retelling really stuck with me, and I fell in love with how the story was told. I will definitely be rereading this novel in 2019!
7: Enlightened
I never really got into reincarnation fantasy novels, but this YA one sold it for me. It had parts that were historical fiction, other parts that were romance, and other parts still that were fantasy. I even loved the sequel to this one, can't wait to read the next book in the series.
6: This Mortal Coil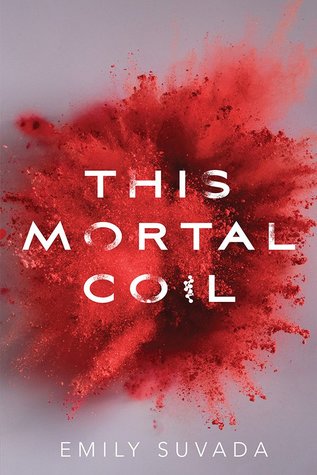 I have read a lot of fantasy YA novels, but I hadn't read a great science fiction YA novel in a while before this one. This book, wow. It completely blew me away, and restored my faith in YA science fiction novels!
5: Nevermoore: The Trials of Morrigan Crowe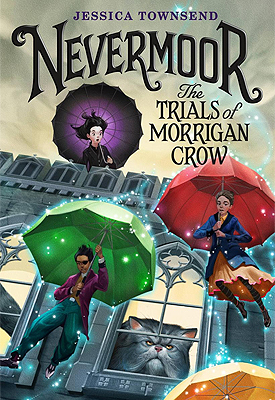 This book has some of the best worldbuilding I've seen in a middle-grade fiction book in a while. I loved the sequel as well, even though I haven't gotten around to reviewing it yet. Stay tuned, I will definitely post my review soon!
4: Off And Away
I definitely wasn't expecting a picture book to be on my list of favorite books of 2018, but here we are. The art in this book was absolutely stunning, and I was completely drawn in by the story. I am keeping this book for as long as I can, and I hope to be able to see more by Atkinson soon.
3: In A Time Never Known
This historical fiction novel was long, addictive, and so intricate that I felt as if the characters were leaping off the page. I have heard that there is also a sequel in the works, so I can't wait for that as well!
2: The War Between Us
I never thought about how World War II would affect Korean-Americans. They weren't all sent off to internment camps, but people in America would still discriminate against them because they "look Asian." This story tells a romantic tale of true love in spite of ignorant surroundings.
1: Elizabeth's War
Looks like I truly loved the historical fiction books that I read this year! I still think about this book, and how it opened my eyes about the Civil War. Even though the Union is deemed as a "hero" in the history books, the Southerners weren't "evil." Some, like Elizabeth and her family, were simply minding their own business on a family farm when the war broke out. All of a sudden, they were on the front lines, making difficult decisions for the good of the family. This book and Crossfire in the Street were truly amazing reads this past year, and I hope to see more from D.L. Rogers in 2019.
That's all for now, I will have a 2018 Wrap UP Post as well later this week that includes my goals for 2019. Have a great day everyone!