Top Ten Tuesdays are a weekly meme hosted by That Artsy Reader Girl. This week is a free week so my topic will be favorite diverse reads. As an African American female author, I love to read books by diverse authors with diverse characters. Therefore, here are ten of my favorite diverse reads.
1) The Freya Snow Series
This was the most diverse fantasy series, or series in general, that I have ever read. Literally ever. Freya, the main character, is autistic and bisexual. Along the way, she meets other characters on the autism spectrum, wheelchair-bound, deaf, LGBT+, and racially diverse. That's only naming a few of the many different characters that L.C. Mawson has in her Freya Snow series, Rebel Series, Aspects Series, and other series'. They also discuss a variety of issues, such as domestic violence, sexual assault, and racism. The storylines are amazing, and every new book has me excited to see what new characters I will meet. You absolutely HAVE to check out her books.
2) The Hate U Give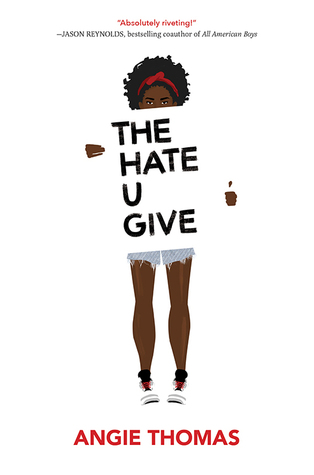 This book discusses police brutality in a fictional setting through the eyes of a sixteen-year-old African American girl named Starr, who sees her best friend shot in front of her by a cop simply for moving too quickly during a traffic stop. This book is definitely a book that I think more people should read.
3) The Leopard Child 
I've never read an African fantasy novel before this one, and this one definitely set my expectations high. Kadogos doesn't want to be the typical female that her tribe wants her to be, and she doesn't want to go through the horrible women's ritual. She wants to be a warrior and fight like her twin brother.
4) Orleans
Fen lives in New Orleans, which has been cut off from the rest of the United States by a wall, following a string of strong storms that damaged some Southern states beyond repair. She has the baby of her friend who died in childbirth, and when she meets a scientist, she offers to help him in exchange for the baby to have a better life.
5) The Epic Crush of Genie Lo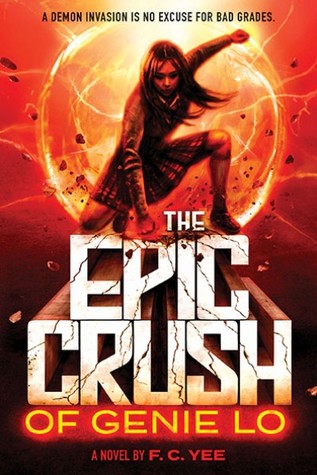 This story is Percy Jackson, but with a female main character and Chinese mythology! Genie meets a boy named Quentin Sun, and he seems determined to ruin her life. However, he tells her that he is Sun Wukong, the Monkey King, and tells her that she has powers.
6) Out of My Mind
Melody can't walk or talk, but that doesn't mean that she isn't smart. She has a photographic memory, loves to go to school and listen to audiobooks, and loves her new baby sister. Yet her and her mother have to fight for her to be treated equally and for people to look past her wheelchair and see into her mind.
7) The Red Pyramid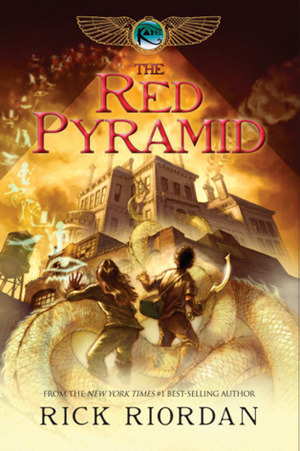 This is my favorite series by Rick Riordan yet. I loved the inclusion of Egyptian mythology, and I felt like the backstory of Carter and Sadie was developed so well. Seeing them work together towards common goals throughout the whole series made the books fun and enjoyable.
8) On the Edge of Gone
This book is a dystopian thriller with an autistic main character. While the other characters of the novel have to fight to survive in the horrible conditions, Denise must fight to seem useful enough to stay on the ship. It doesn't help that her mother abuses drugs, and so she must work twice as hard. All she wants is to be safe so that she doesn't have to live outside, but some people are just unwilling to see past her minor quirks.
9) Children of Blood and Bone
Even though I haven't read this book yet, I bought a copy and I have heard amazing things about it. I can't wait to try it out! This year is definitely going to be a good year for fantasy novels written by POC authors.
10) Dread Nation
I've also heard great things about this book, so I went ahead and bought it when I bought COBAB. I can't wait to get started with both!
See you all next week!