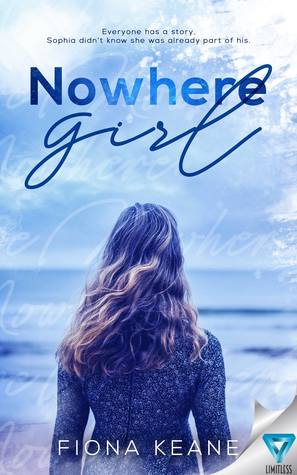 Sophia witnessed her mother's murder and she was sent to live with her aunt in the tropical paradise of Florida. Even in paradise, she can't escape the memories of her mother's death. Then, she meets Jameson. She doesn't want to fall for him, but he seems to be the only one who allows her mind to be at peace. Litte does she know that he has secrets of his own.
Jameson is in Florida for reasons of his own. He wasn't supposed to get close to anyone, but Sophia is an exception to his rule. He can't help but get closer to her. He wants to start over, but he can't escape his past.
The twist in this book was impeccable. I did not see it coming, and I won't spoil anything, but it definitely made the whole story for me. I was worried coming into this story that it would be entirely about Sophia having panic attacks and Jameson saving her. Instead, they truly learn each other and lean on each other. This allowed me to relate to Sophia more rather than simply seeing her as a one-dimensional character. I know some people love the storyline where the guy helps the girl through some sort of tragedy or crisis and the mental issues that come after it. I prefer my girls to have some sort of trait that makes them strong, and Sophia was definitely a very strong young lady.
The storyline drew me in, and the flow of the story kept my attention the entire time.
I would recommend this book to anyone looking for a mystery-romance novel with two main characters finding solace in each other as they battle their own demons while living in paradise.
I received this book for free and gave a voluntary review.
Overall Rating: 4.5/5