Top Ten Tuesday's are a weekly meme hosted by That Artsy Reader Girl. This weeks prompt is: Books That Have Been On My TBR the Longest and I Still Haven't Read.
1)The Infinite Sea (The Fifth Wave Trilogy Book 2)
I have for some reason not continued this series for months, even though I didn't dislike the first book. I am just slow at reading this book.
2) A Game Of Thrones (A Song of Ice and Fire #1)
The length of this book is actually intimidating me because I feel that once I pick it up I will take a week to read it. After I read it, I will try to condense a week of reading into one review, and it will just be a mess.
3) A Wizard of Earthsea (Earthsea Cycle #1)
I've put off this book for so long that I borrowed it from my school library, forgetting that I actually owned a copy.
4) Eragon (Inheritance #1)
Even though I was supposed to be reading this months ago, I only ever got about 100 pages in before putting it on the side. This is yet another book that I actually own yet still have not read.
5) Summer of My German Soldier (#1)
I read this book when I was 12, and now that I am older I really want to reread it. Nevertheless, I just don't seem to find the time to do so.
6) The Fellowship of the Ring (Lord of the Rings Trilogy Book 1)
I watched these movies when I first started high school, and I thought that some parts were boring while I loved other parts. Now, I really wish that I could read the books, but they are just as intimidating to me as the Song of Ice and Fire series.
7) The Golden Compass (His Dark Materials #1)
This was another book that I had bought and nearly forgotten about. I hope to be able to get to it sometime this year, but it isn't looking very good right now.
8) Fablehaven (#1)
I have heard good things about this series and own a few of the books, but I have never actually been able to get into it.
9) The Princess Bride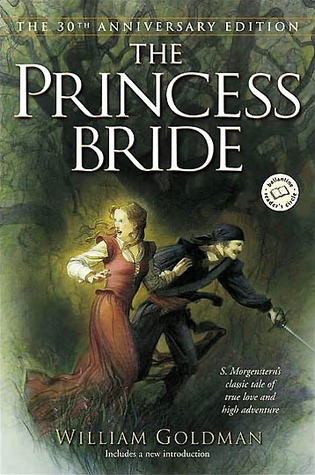 I have heard that this movie was good from some people over the years, but when I found out that it was a book, I knew I had to read it. I don't actually know if I own this or not? I don't think I do, but with the number of books I own, that doesn't really mean much.
10) Renegades (#1)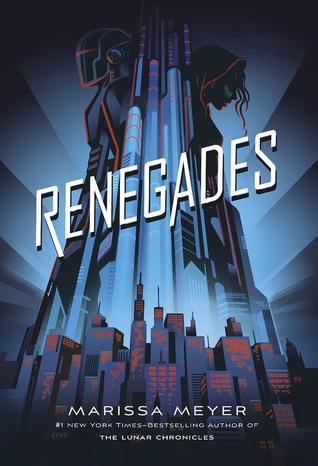 I can't wait to read this book! I don't know when I am going to read it because it is never available at my digital library nor does my school library have it.
That is all for now, but I will see you with more Top Tens next Tuesday!