I was hunting around for an end of the year book tag, and I stumbled across this one at @Malanie Loves Fiction . Onto the tag!
1. First Ever Female Doctor Who: favorite female protagonist.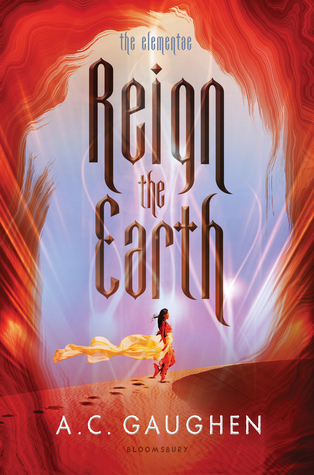 I actually have 2 for this one. First, I love Freya Snow from the Freya Snow series. She is a strong female protagonist who fights Demons and discovers herself throughout the series. She also happens to be autistic, but this does not get in the way of her helping people with her powers.
Secondly, I loved Reign the Earth, specifically the character Shalia. She was so brave throughout all she went through in the book, and I cannot wait for the next installment in the series to read more about her.
2. GCC Cuts Ties with Qatar: an author you cut ties with.
I rarely cut ties with an author simply because I don't keep up with book drama to know what's going on in most of their personal lives. However, the one book that I just simply hated this year was Finder's Keepers. I could not even finish the book simply because of the bad stereotypes and cliches it portrayed. Therefore, I doubt I will read any more of Russ Colchamiro's books anytime soon.
3. La La Land Oscar Mix-Up: a book that surprised you.
I'll have to be honest here. I did not think that I would like these books at all, I had heard so many jokes about the books and movies that I thought that it would only be for starstruck teenage girls, which I did not consider myself to be. However, I am more of a starstruck teenage girl than I originally thought and I became obsessed with this series and the corresponding movies for about a month or two at the beginning of the year. Now, I listen to the soundtrack almost every time I read or want to relax, and I plan to reread the books at some point next year. Here's the soundtrack on Spotify btw:
4. Hurricanes and Earthquakes: a book that rocked your world.
Three books that truly stunned me this year were A Court Of Mist and Fury, Heartless, and Defy The Stars. I sped through all three of these books and were done with them before I could even realize it. They were so engaging and the plots so unique that I could not help but love them.
5. Louvre Abu Dhabi: favorite book cover art.
Even though my opinion on these four books varies greatly, I have to admit that they have some of the best cover art. My four favorite cover arts are A Cold Legacy, Deadly Cargo, The Selection, and Winter. Even if these books weren't the best, I really started to read them because of their beautiful cover art.
6. Da Vinci's Salvator Mundi Sells for $450m: a take-my-money book.
No matter how many times I tried, I was unable to read this book as an ebook and stay focused on it. The same thing happened to me with King's Cage, and then I checked it out when my school's library bought it. For some reason my school's library does not have this, nor do any public libraries in my entire city. While I have not taken the time to buy it on Amazon yet, the minute I find it either at the Strand Bookstore or on Bookoutlet for a cheaper price, I will snatch it up.
7. Total Eclipse: a sequel that overshadows the first book.
ACOMAF totally overshadowed A Court of Thornes and Roses for me. When I first read ACOTAR, I enjoyed it. However, the series got immensely better to me in the second book, and I found myself rushing to read the third.
8. Muslim Ban: favorite diverse read.
As an African American girl, The Hate U Give is not necessarily diverse for me. However, it does discuss many important issues and might be a diverse read for others, so I will still include it.
Any book by LC Mawson is so diverse that it is not even possible to name the groups of people included. There are people of different mental and physical abilities, who have a variety of labels such as transgender, bisexual, asexual, and who belong to all the races under the sun. Every time I think of someone who hasn't yet been included in the series I am currently reading of hers, I read another series, and that person is will be included there. Here is a link to her Amazon page where some of her books are free!
9. Italy Doesn't Qualify for World Cup: most disappointing book.
These two books were almost painful to finish and completely disappointed me. I had heard that the authors were good, but these books were not what I had hoped that they would be. The Finisher was so slow, and Eve & Adam was just boring completely.
10. Prince Harry Engaged: favorite ship.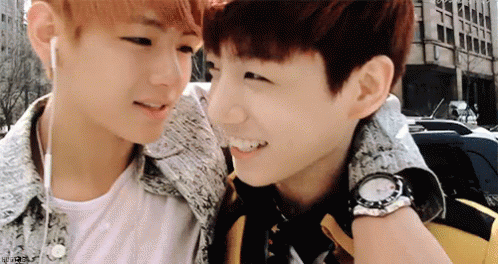 Alright so this is technically not book related, but this year I have absolutely fallen in love with Taekook. I have made friends in chats from Youtube channels that analyze moments from these two, I have spent time watching videos about them, and I must have at least 20 gifs of only these two members of BTS being cute on my phone.
11. Star Wars the Last Jedi: most anticipated book.
I didn't really anticipate anything? But my most anticipated books for next year are Defy the Worlds, the second book in the Defy the Stars series, and Smoke in the Sun or the next book in the Flame in the Mist series.
As the end of the year fast approaches, I tag anyone who hasn't yet done an end of the year book tag to do this one!