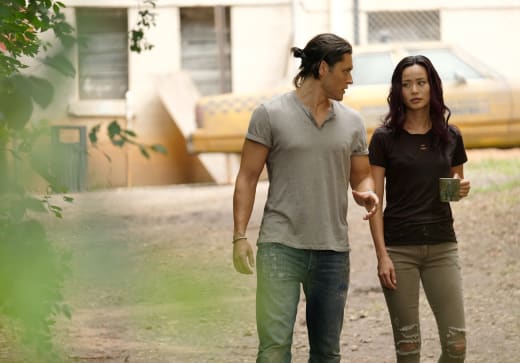 Mrs Strucker decides to take her and her kids to her brother for protection, however the others think this is a very bad idea. This is proven when the neighborhood is attracted to the house from an instagram post by Andy's cousin, and they are forced to run. Mr. Strucker has to reveal where the mutant underground is in order to gain his and his family's freedom, but as he is carrying out his mission, he is slowed down by a mutant mother and daughter who are trying to find freedom. Clarice struggles with her portal powers, and Dreamer wants to use her powers to get into Clarice's head and give her something to work for.
This show honestly just keeps getting better every week. My favorite part of this episode was when Andy's cousin posted a picture of the statue Andy had bent, drawing him to the house. The whole episode, I had been watching the brother/uncle, waiting for him to do something and rat his family out. However, the whole time I should've been waiting for the idiot cousin to do something.
I wonder if in the next episode we will get to see the aftereffects of Dreamer's powers!
Overall Rating: 5/5