I wasn't tagged to do this, but I saw it on @MyScarletBlog and it looked so cool.
The Rules
Link back to the original post on Kyera's Library so I can see all your answers! (Be sure to do this via pingback, I don't get notified if you just tag my URL)
Thank the person(s) who tagged you…show the community some love!
Obviously, come up with your wonderful answers!
Don't forget to tag others to keep the tag going!
ODIN – FAVORITE STAND ALONE
Odin is the All-Father, the leader of the Norse Gods. He is the god of wisdom, poetry, battle, death, wine, and war, among other things.
This book made me fall in love with reading, as I felt so much like Sara Crewe at 8 years old. This book was a beautiful book, and was not difficult to read although being over 100 years old. Although unofficial sequels have been written, it was originally written as a standalone.
THOR – A BOOK THAT HITS YOU RIGHT IN THE FEELS
Thor is the god of thunder, weather, warriors, strength, and storms, so his might packs a punch. He is married to the beautiful Lady Sif.
The Hate U Give really stood out to me when I was reading it, and now I know that I will never forget it. Starr was such a memorable character who went through so much, from seeing her friend shot in front of her to seeing the lackluster responses of her friends in her private school and the violent responses of her friends in her poor community. As it is so relevant to what is happening today, it really got to me and made me think about how I view the world and the shootings on TV.
LOKI – BIGGEST PLOT TWIST OR CHARACTER BETRAYAL
Loki is the god of mischief, thieves and thrives on chaos.
All I will say is that the Character Betrayal relates to Red Queen and a Court of Mist and Fury is the Plot Twist. But I won't spoil anything! And Yes, Red Queen is the same as  @MyScarletBlog XD
FRIGG – OTP
Frigg is Odin's wife, the goddess of love, marriage, fertility and fate.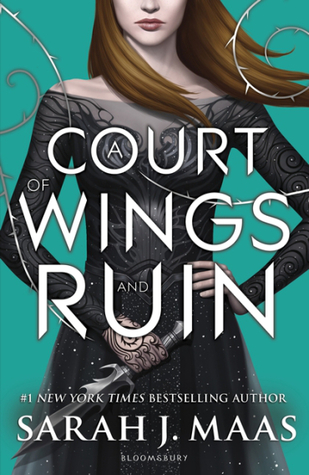 Again, I won't spoil, but if you have read this book, you know who I am talking about, and you know why they are completely OTP.
A Court of Wings and Ruin A Court of Mist and Fury
HEIMDALL – FAVOURITE SECOND BOOK IN A SERIES
Heimdall is the god of loyalty, faithfulness and he is who protects the bi-frost, the bridge that connects all nine worlds.
I swept through both of these books when I read their respective series, and I loved each one more than the first book of the series. In the Harry Potter series, I also loved the second movie more. However with the Divergent trilogy, I didn't like the Insurgent movie as much as the first one.
BALDUR – FAVOURITE MALE CHARACTER
Baldur is the beloved son of Odin and Frigg, twin brother of Hodor.
To be honest, I can't really choose. However, my current favorite male characters are all in fanfiction, and they are members of BTS, so I just chose two male characters that I really enjoyed reading recently. Rhysand from A Court of Mist and Fury and Beau from Life and Death were two of my favorite male book characters this year.
Life and Death A Court of Mist and Fury
SIF – MOST BEAUTIFUL BOOK COVER
Lady Sif is known for her beautiful golden tresses, although she is also the goddess of the harvest and is married to Thor.
I just love the covers of this series so much, even though the ratings of each book vary.
FREY – BOOK/SERIES THAT ALWAYS MAKES YOU HAPPY
Frey is the lord of weather, god of light, summer, master of agriculture, fertility, and brother of Freya.
I haven't thought about the Here Come the Brownie's series in years, but I still remember reading it and enjoying all the books to this day. The 39 clues series also brought light to my  life when I was in middle school, and introduced me to several authors whom I now love, such as Rick Riordan.
FREYA – FAVOURITE BOOK SETTING
Freya is the goddess of love and beauty, fertility, war, wealth and growth, and sister of Frey.
I fall in love with the settings of many books. However, Alice Through the Looking Glass will always be the most memorable. I was never one for getting completely lost in a book and visualizing that I was there. However, I remember reading this book in middle school on my bed. I got so into the story that I didn't realize that I had been reading for an hour and a half. Then when I looked up from the book after a while, I forgot who I was and where I was. This is so far the only book who has ever done this to me, so this must be my brain's favorite setting XD. I barely remember the story now though, I have to reread it soon.
TYR – FAVOURITE BOOK WITH A BIG UPHEAVAL/EPIC FIGHT SCENE
I read Harry Potter and the Deathly Hallows almost exactly 6 years ago. I remember because it took me a summer of sporadic reading to get through the last 3 books. Then I actually lost my last baby tooth when I was in the middle of this book during October of 2011! I loved the fight scenes in this book, but some things in the story did go over my head because I was so young. I plan to eventually return to this book once I am done working my way through the series.
ULLER – CHARACTER DEATH THAT AFFECTED YOU THE MOST
All of the deaths in this book really affected me at 11. I won't say any names for anyone who hasn't read this book yet. I may even forget one or two since it has been so long since I read this book in the series. But I know that a few of them just stabbed me through the heart.
NJORD – FAVOURITE BOOK AN EPIC JOURNEY ON WATER/OCEAN SETTING
Njord is the god of the wind and the sea.
Mermaids are a weakness for me. I personally love the beach, and one of my favorite Princess movies when I grew up was actually A Little Mermaid 2. I didn't care about 1 to be honest, but I loved Melody so much. This series is about a girl who found out that she was a mermaid, and I never actually got to finish it! I have the first 4 books somewhere, but I was never able to buy the 5th and I can't remember if I ever read the 4th. This book was another golden middle school find.
VALKYRIE – FAVOURITE STRONG FEMALE CHARACTER
The Valkyries, much like the Amazons, are strong female warriors.
Four of the strongest women I read about this year were Cyra from Carve the Mark, Sadie Kane from the Kane Chronicles, Feyre from the A Court Of series, and Starr from The Hate U Give. All 4 impact their surroundings in different ways, and they all represent different age groups. Sadie is a middle school strong female hero, Starr and Cyra are high school aged, and Feyre is a young adult/college aged.
AESIR/VANIR – FAVOURITE BOOK CREW
The Aesir and the Vanir are two groups of Norse gods, believed to be old and new gods
I love the Revolutionary Order of the Wicked in this book, they are all such unique characters and yet they come together in order to save Oz!
SEIPYRTS – FAVOURITE SIDEKICK (NON-HUMAN CHARACTER)
Seipyrts is Odin's trusty eight legged steed, yes you heard that correctly – eight legs.  I promise that he is the god's horse companion and not a giant spider that he rides around on… although that would probably strike more fear in the hearts of his enemies than a pretty horse does.
Ignatius was such a good helper to Fletcher throughout this series, and although I haven't read the final book, I know this will never change.
Thanks for reading this tag! Now, I tag YOU!